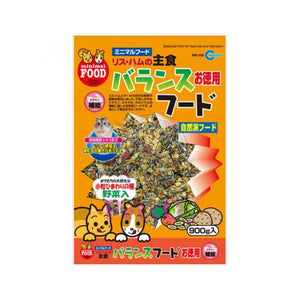 Marukan Hamster Balance Mix Food (900g)
Formulated to improve the digestion of grains and vegetables where squirrels, and hamsters. Ingredient were carefully selected. A recipe which is natural loaded with vitamins and minerals for comprehensive nutritional use. Please give every day as a staple food.
Ingredients: Derivatives of vegetables and grain products, vitamins and minerals.
Analysis: Crude protein 13%, Crude fat 6%, Crude fiber 9%
Size: 900 g
Feeding Guideline: Give everyday as a staple food to your hamster.